Walk through the dairy section of any grocery store through all of Portugal and you will see Queijo de São Jorge. In fact, this cheese is so popular that it can also be found in the cheese section of many international food markets. This spicy semi-soft cheese is a delight to eat with jelly, bread, ham, and alongside coffee.
While a good reason to visit, cheese isn't the only thing to see while visiting this island, smack in the middle of the other eight islands. Hiking is a popular pastime, and from the top of São Jorge's mountains tourists have views of Faial, Pico, Graciosa and Terceira. In fact, Sao Jorge is only 15 km from it's nearest neighboring isles, Faial and Pico.
Many visitors believe that this is the most beautiful of the 9 islands. It is easy to lose yourself in the storybook city, Velas, and along the windy roads lines with flowers and greenery. Long and thin, the island is rimmed with cliffs that add to its majestic beauty, whether it's appreciated from a boat, on land, or by an airplane. Once again, this island will make you think that you're looking at a miniature Ireland and not a territory of Portugal.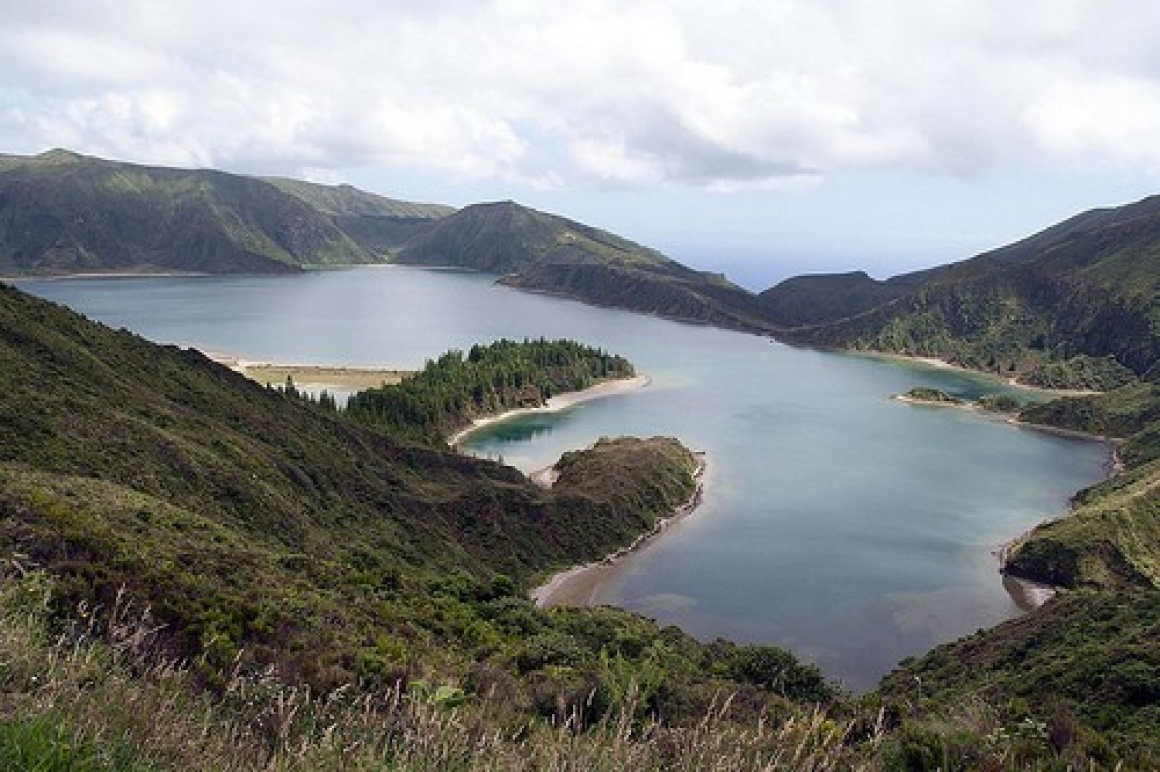 'Azores_7479' - Attribution:
Luca Nebuloni
Centuries ago, a major export from São Jorge was woad, a plant used to make dyes. Now the major economic keystones include fishing, cereal production, wine production, farming of vegetables and dairy products, similar to other islands in the archipelago.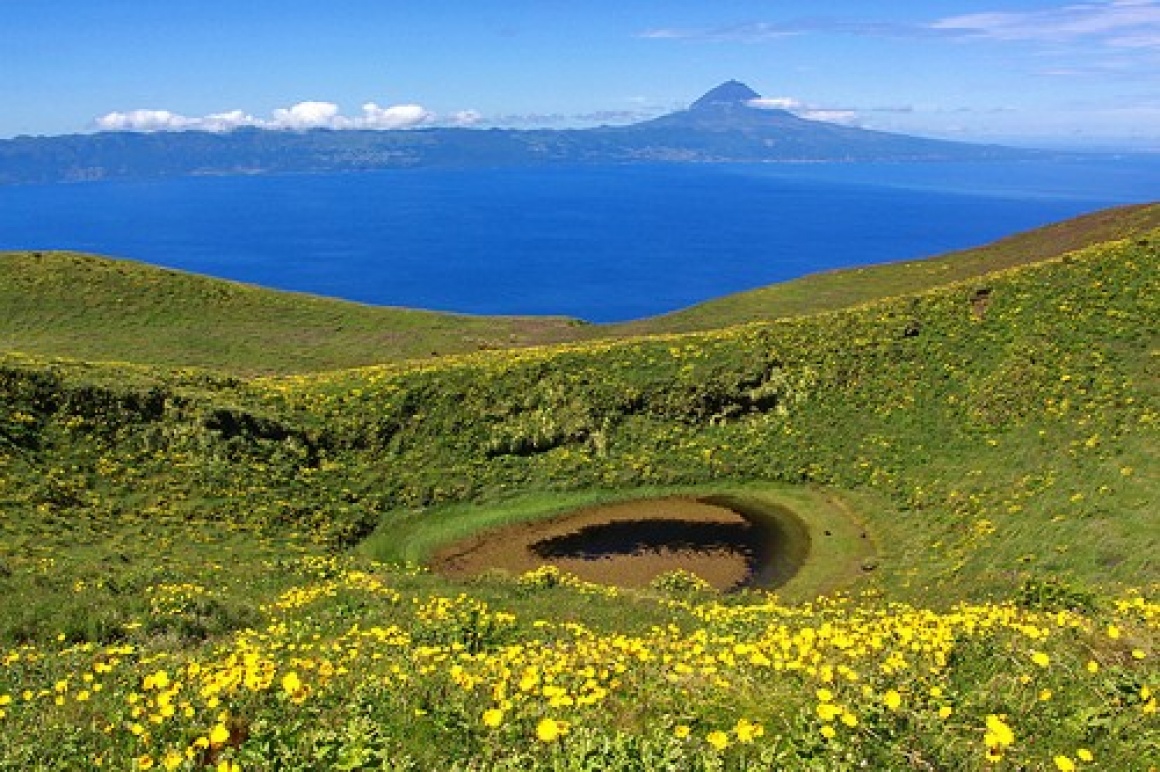 '2010-07-19' - Attribution:
Guillaume Baviere
São Jorge also loves their year-round festivals, the most important which also occur in the summer. Semana Cultural das Velas is the most unique to the island itself, which extends from the end of June to the beginning of July. Like Sea Week in Faial, Semana Cultural focuses on maritime activities and local gastronomy. You can also expect parades and pockets of street shows.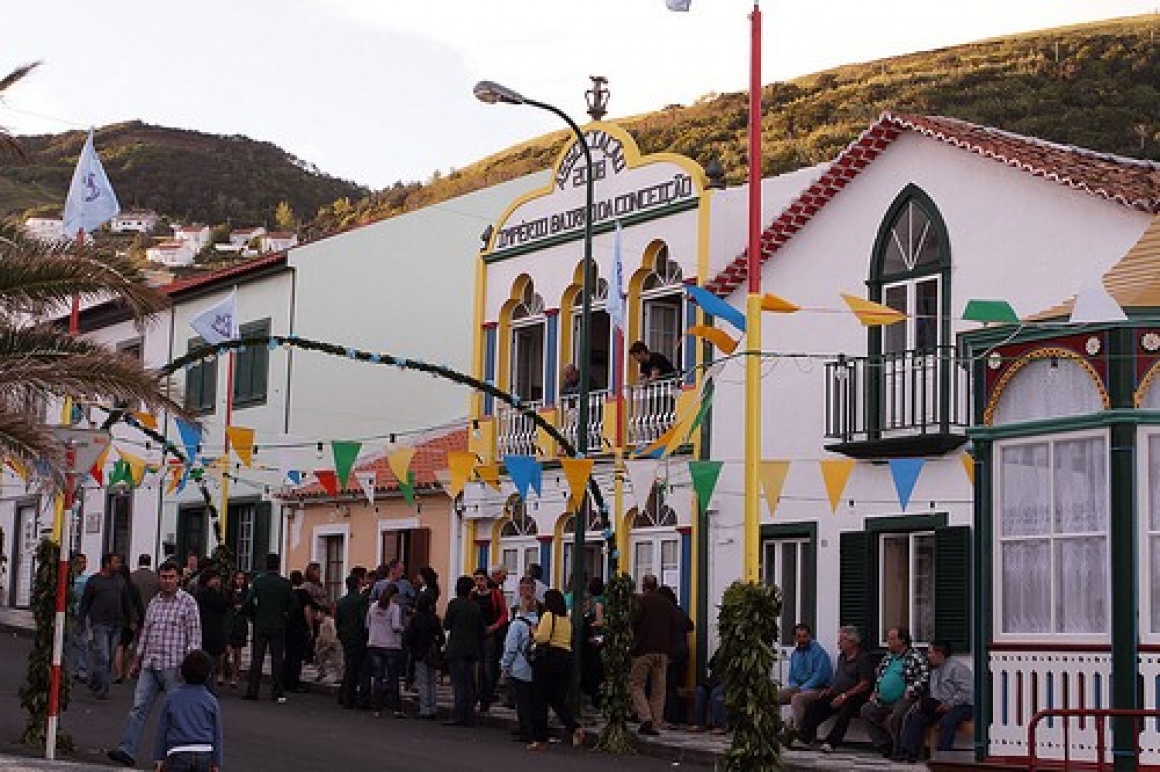 'Sao Jorge' - Attribution:
Richard Tanguy
The cuisine in Sao Jorge is much like elsewhere in the Azores, but one item you may see more of are clams. An abundance of this marine invertebrate is found around the island, more so than the other 8 isles. Yams are also grown in São Jorge and used in many of the area's recipes.
To find your ideal hotels in Azores and around the world, we've created Travelmyth, the unique hotel search engine with the widest selection of category filters. Whether you're looking for 5-star hotels in Yorkshire or hotels with pool water slide in Mexico, Travelmyth is the ultimate hotel search tool for the sophisticated traveller.